Take a Deeper Look! is a goal given by Ginger, after completing the first goal, Where's the Beef?.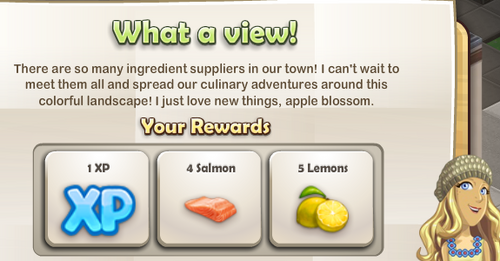 Tasks
Switch to Full Screen Mode for a better view!
Click the ground to drag around the town!
Your Rewards
The goal reveals 2 methods of viewing the restaurant. The first method demonstrates viewing the restaurant in full screen mode. The second method demonstrates repositioning the view of the restaurant by dragging the view around by holding down the mouse button.
Ad blocker interference detected!
Wikia is a free-to-use site that makes money from advertising. We have a modified experience for viewers using ad blockers

Wikia is not accessible if you've made further modifications. Remove the custom ad blocker rule(s) and the page will load as expected.